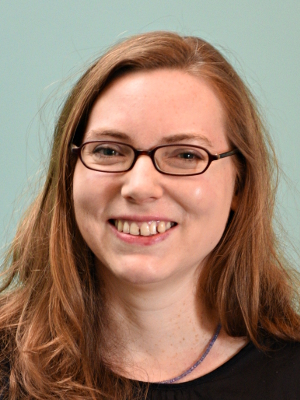 Dr. phil. Cornelia Knab
Scientific Management, Research Associate, European and Global History
Institute for European Global Studies,
University of Basel
Riehenstrasse 154
CH-4058 Basel
Office 01.006
Tel: +41 (0)61 207 48 50
European and global history (especially nineteenth and twentieth century)
Methodologies and theories of global history and of European Global Studies
History of internationalism and of international organizations, transnational civil society movements, expert internationalism
History of epidemics, epizootics and of veterinary medicine, history of zoonoses and food security, history of agrarian and medical internationalism
Interdisciplinary approaches between history and veterinary medicine
Research-based learning, use of new media in research and teaching
Since 09/2014: Scientific Manager of the Institute for European Global Studies, University of Basel
03/2014-09/2014: Research Associate, European and Global History, Institute for European Global Studies, University of Basel
05/2013: PhD in Modern History, Heidelberg University (PhD Thesis: "Organizing Trust": International Cooperation against Animal Diseases, 1863-1946)
04/2011-02/2014: Research Associate and Lecturer, History Department, Heidelberg University
Since 03/2008: Research Fellow, later Associated Member, Cluster 'Asia and Europe in a Global Context', Heidelberg University, Projects A 3 ('Networking the International System'), C 6 ('Transnational Networks') and HRA ('Global Politics on Screen')
2006-2008: Assistant for Research Projects, History Department, Chair of Modern History (Prof. M. Herren), Heidelberg University
2006: M.A. (Magister Artium) in Modern History
(M.A. Thesis: Interconnections of Diplomacy and the Public Sphere at the Hague Peace Conferences 1899 and 1907)
2004-2007: Student Assistant and Tutor, Department of History, Heidelberg University
2000-2006: Studies of History and Musicology at the Universities of Heidelberg and Paris-Sorbonne (Paris IV), France
March 2015: 'Digital Humanities for European Global Studies' (co-organizer), Europainstitut Basel.
November 2014: 'Statistics and policy-making during the 19th and 20th century' (with Milena Guthörl), Europainstitut Basel.
October 2010: Conference 'Networks in Times of Transition: Toward a Transcultural History of International Organisations', Heidelberg University.
June 2009: Workshop 'Historical Perspectives on Transnational Networks in Agriculture, Food, Environment and Health', University of Oxford (with Dr Amalia Ribi Forclaz; cooperation Heidelberg University and Modern European History Research Centre, University of Oxford).