/ People
Chinese Strategic Narratives: Ralph Weber at Doctoral Thesis Defense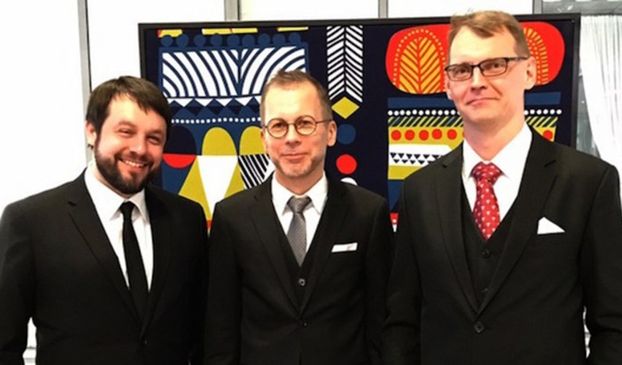 In November, Prof. Dr. Ralph Weber was invited to the University of Lapland to serve as an opponent at a doctoral thesis defense. Defendent Jyrki Kallio presented a thesis on the Chinese Communist Party-led process of constructing a strategic narrative by which China is a rising but peaceful superpower.
In his dissertation, Kallio shows how Chinese leaders construct their narrative from traditional elements such as Confucianism or national integrity and dignity. While no model of Confucian international relations has emerged so far, elements of a Chinese world view, based on ancient ideals, are increasingly finding their way into the foreign policy rhetoric. Through its narrative, the Communist Party emphasized the uniquely Chinese nature of its policies and legitimized its opposition to universal values that are perceived as western, said Kallio.

Jyrki Kallio's doctoral thesis "Towards China's Strategic Narrative: On the construction of the historico-cultural roots of China's national identity in the light of the Chinese debate relating to the rise of traditional schools of thought" was published by Lapland University Press and is available online.

Jyrki Kallio obtained a master's degree in Social Sciences (International Politics, Political History and East Asian Studies) in 1992 and a Licentiate of Philosophy (East Asian Studies) in 2009, both from the University of Helsinki. He has worked for the Ministry for Foreign Affairs of Finland (1995–2013). In 2015, Kallio was granted the J. A. Hollo Award and the Joel Toivola Foundation Award. Currently, he works for the Finnish Institute of International Affairs (FIIA).

Prof. Dr. Ralph Weber is Assistant Professor for European Global Studies at the Institute for European Global Studies. His main research areas are: Methodological and conceptual aspects of multilingual and transcultural research, comparative philosophy, Chinese political philosophy, Chinese politics, and Confucianism.

Further information on Kallio's book and the thesis defense can be found on the website of the University of Lapland.