/ Research
Christa Tobler Publishes Article in the Journal European Papers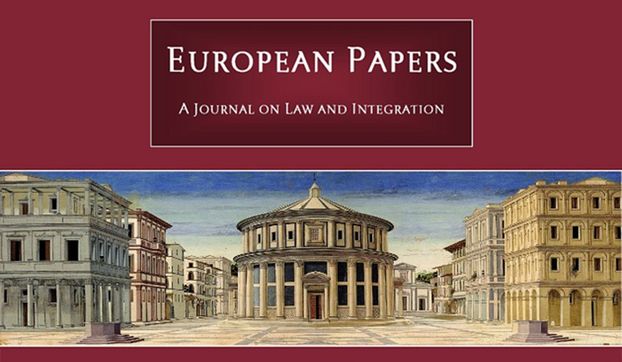 "Free Movement of Persons in the EU v. in the EEA" is the title of a new article by Prof. Dr. Christa Tobler. Her contribution was published by European Papers, a journal devoted to academic debates on questions concerning the project of European integration.
In her article, Christa Tobler explores the differences in the legal regime on the free movement of persons in the EU as compared to the EEA. After a brief description of the relevant legal framework of the incorporation of Directive 2004/38 into EEA law, her article discusses possible limits of that incorporation and the meaning of the Directive in the EEA context as well as in other contexts, such the withdrawal of the United Kingdom and Northern Ireland from the EU ("Brexit").  
European Papers is a law journal that aims to reflect on European integration as a means to create a new political community.
Christa Tobler is Professor of European Law at the Institute for European Global Studies. Her research interests include the legal relations between Switzerland and the European Union as well as issues of equality before the law and discriminations.
Bibliographical Reference:
Christa Tobler, 'Free Movement of Persons in the EU v. in the EEA: Of Effect-Related Homogeneity and a Reversed Polydor Principle', European Papers 8 February 2019, 1429-1451.
Further Information: