/ Research
E-Journal "Global Europe" on Old Age and Urban Regeneration in Nepal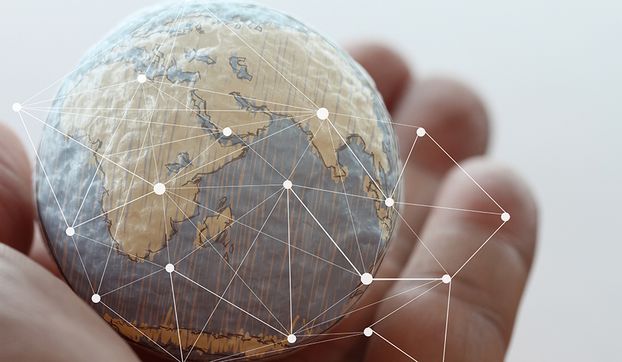 In the 115th issue of the e-journal "Global Europe – Basel Papers on Europe in a Global Perspective", Prof. Christiane Brosius (University of Heidelberg) investigates aspects of ageing in cities of the Global South.

"Care-Takers and Place-Makers: Old Age and Urban Regeneration in Patan, Nepal" is the title of Basel Paper No. 115. With a particular focus on urban transformation and place-making in the old city center of Patan in Kathmandu Valley, Christiane Brosius investigates aspects of ageing in cities of the Global South. Her discussion evolves around Western concepts, such as 'active ageing' or 'age-friendly cities,' addressing their productivity, but also the challenges of applying them to the case of Nepal.
"Care-Takers and Place-Makers" considers a larger field of ageing in the realm of transcultural place-making, since the contextualization includes global circulations of ideas and practices related to cultural heritage, transnational migration, and urban transformation through economic liberalization.
The ethnographic material collected between 2014 and 2017 among Newar senior residents is discussed with respect to questions of ownership, participation, and responsibility. Brosius' article highlights the entangled relationship of socio-religious relations and built environment, as well as intangible heritage, seeking to stress the importance of ephemeral and interstitial spaces that do not necessarily resonate with 'global' concepts of public and private, wellbeing, and development.
Christiane Brosius is Professor of Visual and Media anthropology at the Karl Jaspers Centre for Advanced Transcultral Studies in Heidelberg. Her main research is on art production, cultural heritage and urban transformation in South Asia, mainly Delhi and Kathmandu. With respect to ageing matters, Christiane Brosius was Principal Investigator of the project "Ageing in a transcultural context" at the Cluster of Excellence "Asia and Europe in a Global context" and is a member of the DAAD-funded exchange program "New Directions in 'Active Ageing' and 'Age-friendly Culture' in India and Germany" between Heidelberg University and Jawaharlal Nehru University, India. She was senior fellow at the Institute for European Global Studies in Basel in 2016. Currently, she co-edits Caring for Old-Age. Perspectives from South Asia (HeiUP, forthcoming) with Roberta Mandoki.
"Global Europe – Basel Papers on Europe in a Global Perspective" is an academic e-journal showcasing the excellent research of graduates as well as other young and senior scholars interested in analyzing Europe and the EU in a global context. The journal is published in two issues per year. The publications are available as PDF-files via the open access platform of the University Library Basel as well as in the e-journal's archive on this site. In addition, readers can subscribe to it by sending an e-mail to europa@clutterunibas.ch.
Download: