/ People
Internationale Auftritte von Ralph Weber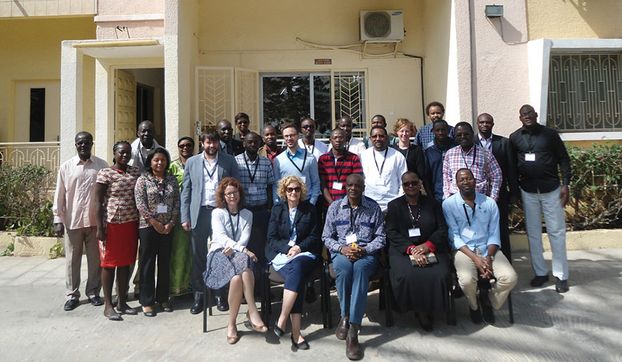 Ralph Weber, Assistenzprofessor für European Global Studies am Europainstitut Basel, nahm in den vergangenen Wochen an verschiedenen internationalen Veranstaltungen teil. So trat er unter anderem in Hamburg, Deutschland, und Dakar, Senegal, auf.
In Hamburg sprach Ralph Weber am 17. März 2015 am GIGA Institut für Asienstudien über den Nutzen und die philosophischen Grenzen des Vergleichs in den Chinastudien ("The Use of Comparison in China Studies and Its Philosophical Limits"). Zwei Tage später, am 19. März 2015, präsentierte er auf der Konferenz "'Demokratie' jenseits des Westens: Theorien, Diskurse, Einstellungen" an der Universität Hamburg einen Vortrag über "Demokratietheorie anhand der Volksrepublik China".
Zudem war Weber am 25. März 2015 für einen Studientag zum Thema "Working with Concepts" in Dakar, Senegal, verantwortlich. Der Studientag war Teil der Sommerschule "Interdisciplinary and Methodological Challenges in Area and African Studies in Africa", welche vom Council for the Development of Social Science Research in Africa und dem Zentrum für Afrikastudien der Universität Basel gemeinsam organisiert wurde.
Ralph Weber ist Assistenzprofessor für European Global Studies am Europainstitut der Universität Basel. Zu seinen Forschungsschwerpunkten gehören methodologische und begriffliche Aspekte sprach- und kulturübergreifender Forschung, komparative Philosophie, chinesische politische Philosophie, chinesische Politik sowie Konfuzianismus.
Einige Impressionen vom Studientag in Dakar: