/ News, Research
Post-Brexit Edition of "Essential EU Law in Charts & Text" by Christa Tobler and Jacques Beglinger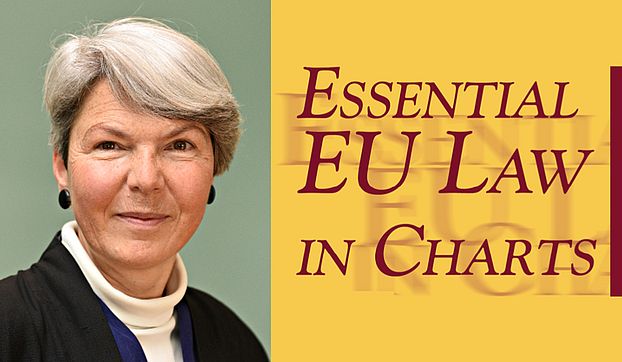 Prof. Dr. Christa Tobler and Jacques Beglinger, D.E.S.S., have updated their educational materials "Essential EU Law in Charts and Text". The newly published fifth edition reflects the situation after Brexit.
"Essential EU Law in Charts" contains information on the most important treaties and protocols, secondary EU law, Council and Commission decisions and soft law. In total, 298 charts and diagrams visualize various topics in EU law. The book is accompanied by the publication "Essential EU Law in Text".
Christa Tobler is Professor of European Law at the Institute for European Global Studies. Her research interests include the legal relations between Switzerland and the European Union as well as issues of equality before the law and discriminations.
Jacques Beglinger, D.E.S.S., used to practice as an attorney-at-law in Zurich (Switzerland) and is now a member of the executive committee of SwissHoldings, the Federation of (internationally operating) Industrial and Service Groups in Switzerland.
Further information: