/ Research
Ralph Weber Co-Edits Volume on Philosophy in Asia and the Islamic World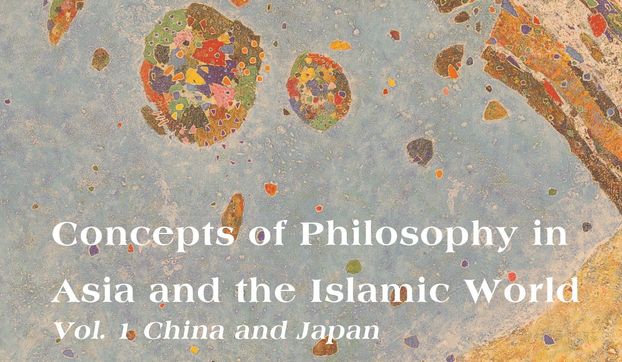 «Concepts of Philosophy in Asia and the Islamic World» is a new book co-edited by Prof. Ralph Weber. The first volume, focusing on China and Japan, comprises 740 pages and has been published in May 2018 by the academic publishing house Brill.

The contributions to «Concepts of Philosophy in Asia and the Islamic World» reflect upon the problems implied in the received notions of philosophy in the respective scholarly literatures. They ask whether, and for what reasons, a text should be categorized as a philosophical text (or excluded from the canon of philosophy), and what this means for the concept of philosophy. The focus on texts and textual corpora is central because it makes authors expose their claims and arguments in direct relation to specific sources, and discourages generalized reflections on the characteristics of, for example, Japanese culture or the Indian mind. The volume demonstrates that close and historically informed readings are the sine qua non in discussing what philosophy is in Asia and the Islamic world, just as much as with regard to Western literature.
Ralph Weber has co-authored the general introduction to both volumes and the introduction to the part focusing on Chinese Philosophy. In addition to that, Weber has contributed a chapter on Tu Weiming's concept of philosophy offering a close reading of «The Continuity of Being» (1984). The Table of Contents and parts of the general introduction are available on academia.edu (with permission from Brill).
This is the first of two volumes on «Concepts of Philosophy in Asia and the Islamic World», jointly edited by Robert Gassmann, Elena Lange, Angelika Malinar, Ulrich Rudolph, Raji C. Steineck and Ralph Weber. The first volume was edited by Ralph Weber and Raji C. Steineck as senior editors, and Robert Gassmann and Elena Lange as co-editors. It was published by the academic publishing house Brill in May 2018.
About the Editors
Ralph Weber is Assistant Professor of European Global Studies at the Institute for European Global Studies in Basel. His research interests include comparative philosophy, Chinese political philosophy, Confucianism, Chinese politics, as well as methodological and conceptual aspects of translinguistic and transcultural research.
Raji C. Steineck is Professor of Japanology at the University of Zurich. He has published extensively on Japanese intellectual history and philosophy and pursues a long-term project on the Critique of Symbolic Forms.
Elena Louisa Lange is Senior Researcher and Lecturer in Japanology at the University of Zurich. Her current research is on the reception of Marx's Critique of Political Economy. Her publishing focuses mostly on value theory.
Robert H. Gassmann is Professor emeritus of Sinology at Zurich University (Switzerland). He presided the Swiss Asia Society and was chief-editor of the quarterly Asiatische Studien/Etudes Asiatiques. His fields of interest were language, history, and thought of Early China.
Further Information: