/ Research
Ralph Weber Holds Presentation at Symposium in Beijing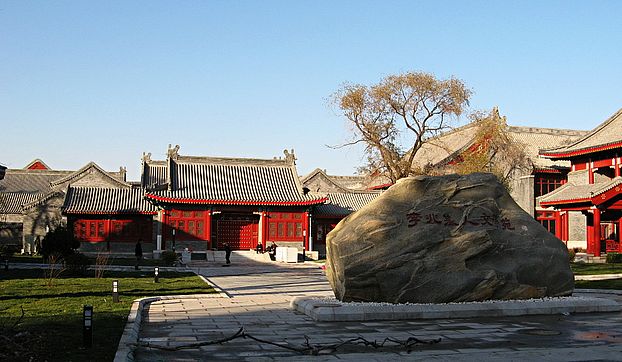 "Tu Weiming's 'Multiple Modernities'" were the topic of a presentation by Ralph Weber on October 20, 2019, in Beijing. Weber held his talk at "The Second Spiritual Humanism Symposium" which took place at Peking University.
Confucianism and modernity were the central tropic of Weber's remarks. Modernity has stood as the central challenge for Confucians for more than 200 years. In the presentation, Weber showcased philosopher Tu Weiming's ability to present Confucianism by drawing on the sociological vocabulary of his day, but never quite confining his study of Confucianism to sociology. The presentation drew on Ralph Weber's current project "The Social and Political Thought of Tu Weiming: A Sociological Reading". The project is conducted in the remit of the research group The Exterior of Philosophy: On the Practice of New Confucianism led by Ralph Weber.
"The Second Spiritual Humanism Symposium" took place at Peking University on October 19-20, 2019. The event was held on the occasion of Tu Weiming's 80th birthday.
Ralph Weber is Professor for European Global Studies at the Institute for European Global Studies. He specializes on Political Theory, Chinese Politics and modern Confucianism. Currently, he is the President of the European Association for Chinese Philosophy and the Chair of the Section on Political Theory in the Swiss Political Science Association.