/ People
Ralph Weber Presents Keynote Lecture at the World Conference on Sinology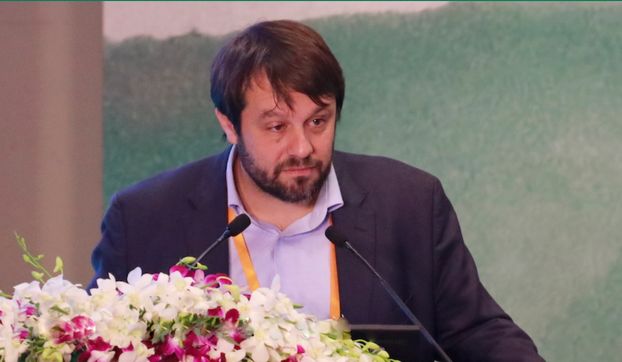 "Philosophy and Sinology: Friends or Foes?" was the title of a keynote lecture Prof. Dr. Ralph Weber presented at the World Conference on Sinology 2018. The conference focused on the topic "Understanding China" and took place from November 3-4, 2018, in Beijing, China.

"Understanding China" was the 6th World Conference on Sinology. With this theme, the conference set out to explore the plural implications of contemporary approaches in sinological studies. In five panels, the participants focused on topics such as translation and conversation in Sinology, tradition and modern transitions in the field, sinology and interdisciplinary studies, the development of the field and its researchers, and sinologies abroad. Ralph Weber's talk on the topic "Philosophy and Sinology: Friends or Foes?" was one of three keynote addresses.
Ralph Weber is Assistant Professor of European Global Studies at the Institute for European Global Studies in Basel. His research interests include comparative philosophy, Chinese political philosophy, Confucianism, Chinese politics, as well as methodological and conceptual aspects of translinguistic and transcultural research.
Further Information: