/ Research
The Institute Welcomes Vasileios Syros as a New International Fellow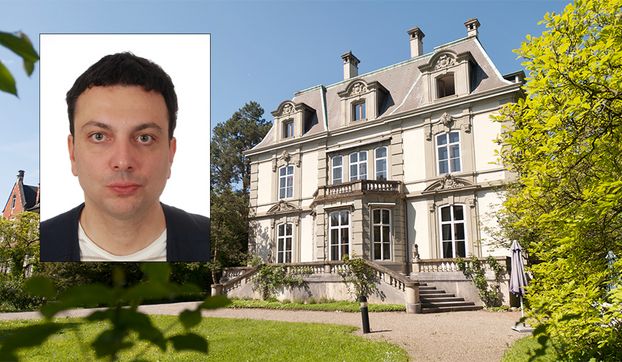 From September to December 2018, Dr. Vasileios Syros visits the Institute for European Global Studies as an International Fellow. Here, the scholar from the Universities of Helsinki and Utrecht will work with Prof. Ralph Weber on a project exploring global history and comparative political theory. The members and friends of the Institute cordially welcome Vasileios Syros!

Vasileios Syros will be working together with Ralph Weber on the collaborative SNF (Scientific Exchanges) project "The Value of Comparison: Global History and Comparative Political Theory." Syros is a Docent in Political History at the University of Helsinki and a Senior Fellow at the Descartes Centre for the History and Philosophy of the Sciences and the Humanities at Utrecht University.
His academic interests lie in the comparative study of medieval and early modern Christian/Latin, Jewish, and Islamic political thought. Syros has published Marsilius of Padua at the Intersection of Ancient and Medieval Cultures and Traditions of Learning (University of Toronto Press, 2012); Die Rezeption der aristotelischen politischen Philosophie bei Marsilius von Padua (Brill, 2007); and Well Begun is Only Half Done: Tracing Aristotle's Political Ideas in Medieval Arabic, Syriac, Byzantine, and Jewish Sources (ACMRS, 2011). His work has appeared in a number of international peer-reviewed journals, including Viator, Journal of Early Modern History, Medieval Encounters, Journal of World History, Philosophy East & West, History of Political Thought, and Revue des Études Juives.
Syros has taught previously at Stanford University, McGill University, the University of Chicago, and the École Pratique des Hautes Études in Paris.
Further Information: