/ Research
Visualizing the Legal Implications of Brexit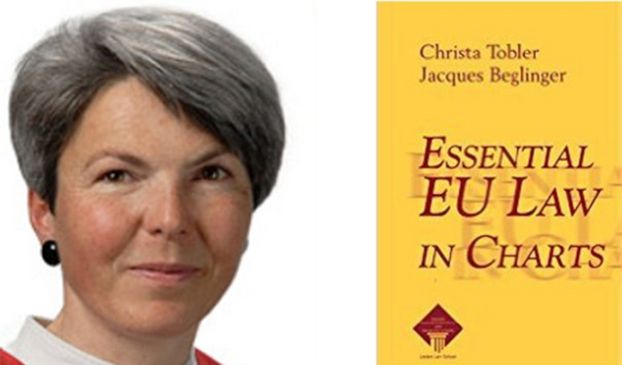 Prof. Christa Tobler has developed a visualization of the legal implications of Brexit together with her co-author Jacques Beglinger. The work is a special issue of the series "EUR-Charts: The EU Law in Charts". The new charts are freely available on the project's website.
Created in the context of the "Brexit" referendum in the United Kingdom of Great Britain and Northern Ireland, a number of special charts give an overview over existing European Union (EU) rules concerning the withdrawal of a Member State from the EU. The charts cover questions such as: What rules govern the decision of withdrawing from the EU? What does Art. 50 of the Treaty on European Union say about the withdrawal procedure? What arrangements should be made between the EU and the withdrawing state? And what about the future relationship between the withdrawing state and the EU, in particular with respect to economic exchange?
Prof. Christa Tobler, LLM, is a Professor of Law at both the Institute for European Global Studies at the University of Basel, Switzerland, and the University of Leiden, the Netherlands. In her research, she places a particular emphasis on the issues of legal equality and discrimination, both in economic and in social law.
Jacques Beglinger, D.E.S.S., is a member of the executive committee of SwissHoldings, the Federation of (internationally operating) Industrial and Service Groups in Switzerland. He received his legal training in Switzerland, France and the United States. His background is in industrial law with a specialisation in international commercial law.
EUR-Charts, the "EU Law in Charts" Project, provides detailed visualizations of EU law. It aims to support students in understanding and memorizing EU law and provide a tool for presentations.
The charts on the "Withdrawal from the Union" can be accessed on the project's website [PDF].