/ Research
Working Lunch with Ann-Sophie Schoepfel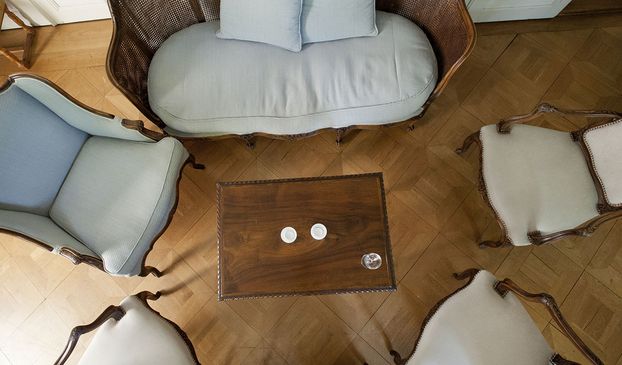 On Tuesday, September 15, at 12.15, the Institute for European Global Studies welcomed guests to the semester's first Working Lunch at the auditorium. The speaker was Ann-Sophie Schoepfel.
"Law-making and the United Nations War Crimes Commission (1941-1945)" was the topic of Ann-Sophie Schoepfel's talk.
Ann-Sophie Schoepfel is a PhD student of the Cluster of Excellence "Asia and Europe in a Global Context" at Heidelberg University in Germany. Previously, she has been a visiting scholar at Kyoto University and at Sciences Po Paris.
The Working Lunches have been initiated by Prof. Dr. Madeleine Herren-Oesch at the Institute for European Global Studies. They serve as a platform of communication between researchers at the institute, visiting scholars and associated members.