/ Research
Working Lunch with Janine Dumont and Leila Neimane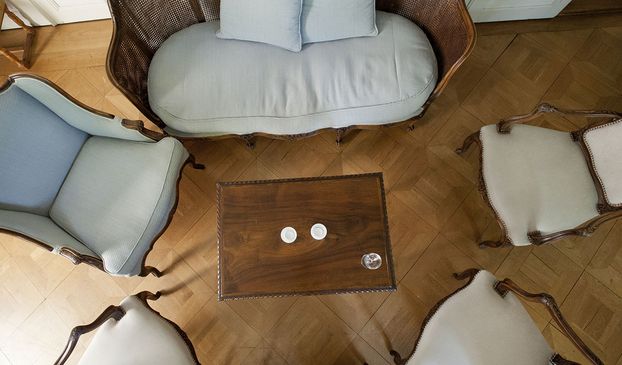 This semester's second Working Lunch was held on Tuesday, September 29, in the auditorium. The invited speakers were: Janine Dumont and Leila Neimane.
The topic of Janine Dumont's talk was: "EU measures for the prevention of overweight and obesity – a health equity approach". Leila Neimane spoke about the "Effectiveness of Environmental Impact Assessment in the Baltic States and Switzerland".
Janine Dumont finished the EUCOR-Master's programme in Law with a "summa cum laude" in 2012. She then became research assistant at the Institute for European Global Studies and since March 2013, she is carrying out a PhD-project at the Faculty of Law of the University of Basel.
Leila Neimane is the Sciex Fellow at the Institute for European Global Studies. She holds a master's degree in Law from the University of Latvia, Riga, and is currently a doctoral student at the same institution. Her research interests are: Environmental rights, environmental impact assessment, and regional development.