/ Research
Working Lunch with Matthäus Feigk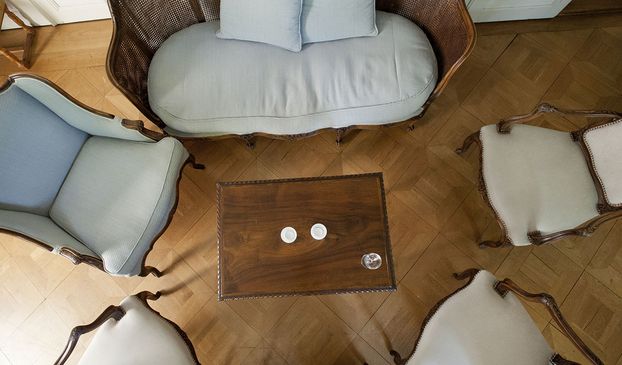 On Tuesday, February 17, 2015, at 12.15pm, the Institute for European Global Studies invited to a Working Lunch with SNF-fellowship holder Matthäus Feigk. The topic of the event was "Between Faith, Trade and Internationalism. The Basel Mission as a Global Player, 1910-1925."
Matthäus Feigk is historian and current SNF-fellowship holder, working on his PhD thesis at the Institute for European Global Studies. His research interests include the history of colonialism and imperialism, international organizations and transnational networks as well as the examination of interfaces between the history of missions and the history of religious movements with global history. In his presentation he commented on the Basel Mission as global agent during the period 1910-1925.
Working lunches are a new platform for communication initiated by Prof. Dr. Madeleine Herren-Oesch. They provide visiting fellows with a forum to present their research and to exchange ideas in a relaxed atmosphere.
Please register at europa@clutterunibas.ch, if you would like to participate in the event.
Further Informationen: