/ Research
Working Lunch with Teresa Pullano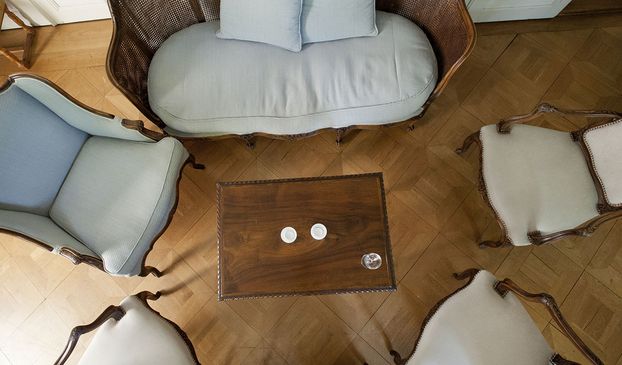 On Tuesday, March 3, 2015, at 12.15pm, the Institute for European Global Studies invited to a Working Lunch with Teresa Pullano, assistant professor of European Global Studies. The topic of her talk was "Statehood Restructuring in the EU: a Relational Approach".
In her talk, Teresa Pullano presented her book La Citoyenneté européenne: un espace quasi-étatique (Paris, Presses de Sciences Po, 2014). She focused on how the category of statehood can be a more fruitful instrument to discuss the European integration, and the category of this paradigm shift. The talk was held in English.
Teresa Pullano is assistant professor of European Global Studies at the Institute for European Global Studies of the University of Basel. She is a specialist in the field of European citizenship and European integration, currently working on the impact of EU law on the social and political restructuring of statehood at the continental level. Her research interests furthermore include critical theory, political theory, political philosophy, political sociology, European politics, nationalism and state formation, critical social theory, as well as social epistemology.
Working lunches are a platform for communication initiated by Prof. Dr. Madeleine Herren-Oesch. They provide members of the Institute, visiting fellows and associated researchers with a forum to present their research and to exchange ideas in a relaxed atmosphere.
Please register at europa@clutterunibas.ch, if you would like to participate in the event.
Further Informationen: