/ Research
Working Lunch with Visiting Fellows Claudia Bernardi and Alison Carrol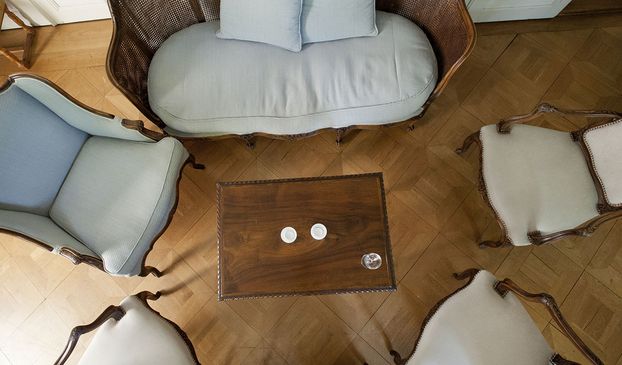 Dr. Claudia Bernardi and Dr. Alison Carrol were the speakers at the Working Lunch at the Institute for European Global Studies. The event took place on Thursday, 19 May, at 12.15.
Dr. Claudia Bernardi (University of RomaTre/Harvard) presented her research topic "Europe in the Making: the Mobility of Italian Guest Workers and the Bordering of West Germany". Her lecture illustrated entanglements and divisions generated by labor migrations during the economic miracle of Western countries. Bernardi looked at the connections fostered by institutional and informal actors, and at the simultaneous limitations to the mobility of Italian workers. By doing so, she drew a fresh image of a Europe considered as the spatial overlapping of transnational regions, and of material and immaterial borders.
Dr. Alison Carrol (Brunel University, London) talked about her research on "Imagining Boundaries. The Border Between France and Switzerland at the End of the First World War". The presentation explored the place of borders in 20th century European imaginations through a discussion of the Franco-Swiss border at Basel in the period immediately following the First World War. These years saw the line of the Franco-Swiss border change as a result of the return of Alsace-Lorraine to France. In the subsequent years, populations on both sides adapted to the new boundary. The lecture showed the relationship between states and their borders in modern Europe.
Claudia Bernardi and Alison Carrol are both Visiting Fellows at the Institute for European Global Studies in spring 2016.
The Working Lunches have been initiated by Prof. Dr. Madeleine Herren-Oesch at the Institute for European Global Studies. They serve as a platform of communication between researchers at the institute, visiting scholars and associated members.