/ Events
Workshop on Capitalism and the New Materialism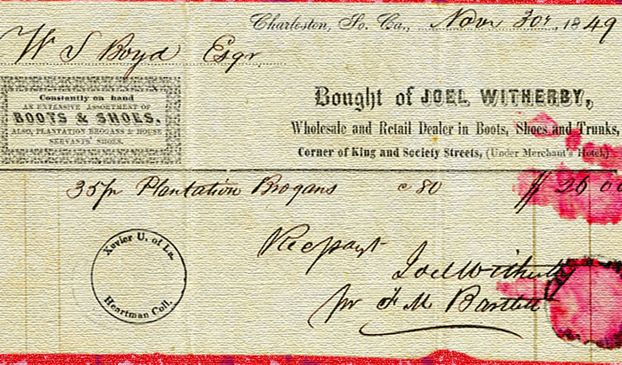 The workshop "Capitalism and the New Materialism" with Sven Beckert (Harvard University) and Seth Rockman (Brown University) will take place at the Institute for European Global Studies on May 17, 2017. Participants need to register until May 7, 2017. The event is a cooperation between the Department of History, the Basel Graduate School of History (BGSH), and the Institute for European Global Studies.
For scholars interested in the enduring questions of historical materialism and the class relations of capitalism, are there new analytical possibilities from "thinking with things" and "making matter matter"? Beyond this deceptively simple question is the observation that scholars working across multiple disciplines have been lavishing attention on artifacts, environment, and the embeddedness of human experience in a matrix of networks and assemblages. Much of this work has been grouped under the heading of "New Materialism," but its implications for historians are still emerging.
Participants in this workshop will read Seth Rockman's essay on the shoes manufactured for and worn by slaves in the nineteenth-century United States. The conversation will focus on the opportunities and limitations of the so-called "New Materialism" for historical research, with students considering the ways that the questions and provocations of the "material turn" may inform their own scholarship.
The workshop is organized by the Institute for European Global Studies, the Department of History, and the Basel Graduate School of History (BGSH). It takes place on Wednesday, May 17, 2017, from 9am to 12:30pm at the Institute for European Global Studies (Gellertstrasse 27, 4020 Basel). Participants can register via Flexiform until May 7, 2017.
Seth Rockman is Associate Professor of History at Brown University. His research focuses on US economic history in the 19th century. He is the author of "Scraping By: Wage Labor, Slavery, and Survival in Early Baltimore". Currently, he is writing a new book about shoes, shovels, hats, and hoes manufactured in the North for use on Southern slave plantations.
Sven Beckert is Laird Bell Professor of History at Harvard University. He researches and teaches the history of the United States in the nineteenth century, with a particular emphasis on the history of capitalism, including its economic, social, political and transnational dimensions. He just published "Empire of Cotton: A Global History", the first global history of the nineteenth century's most important commodity.
Seth Rockman and Sven Beckert have recently co-edited "Slavery's Capitalism: A New History of American Economic Development".
The day before the workshop, on May 16, 2017, the two historians will present an evening lecture on "Violence and the Emergence of Modern Capitalism" at the Department of History.
Further information:
More about the workshop on the website of the BGSH
More about the evening lecture on the website of the BGSH