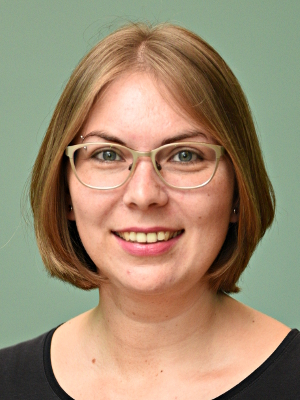 Daniela Hettstedt, M.A.
SNSF-Fellow, European and Global History (2015-2018)
University of Basel
CH-4020 Basel
Tel: +41 (0)61 207 48 82
European and Global History of the 19th and 20th Centuries
History of International Organizations and Forms of International Administration
Global History of Medicine and Quarantine Studies
Colonial History of North Africa
Urban Planning and Infrastructures
Lighthouse, Abattoir, Disease Control. Shared Colonialism and International Administration in Tangier (Morocco), 1840–1956
September 2015: Short-term fellowship of the Max-Weber-Foundation at the German Historical Institute (GHI), Washington D.C.
April 2015 – March 2018: Project member in the SNSF-funded research project "Shared Colonialism" of Prof. Dr. Madeleine Herren-Oesch, Institute for European Global Studies.
July 2014: Support by the Reisefonds für den Akademischen Nachwuchs der Universität Basel ("Fund for travel expenses for young academics of the University of Basel")
April 2014 – March 2015: Start-up Scholarship of the Basel Graduate School of History (BGSH)
Since February 2014: PhD Student at the Faculty of Humanities (History) of the University of Basel
2013/2014: Student Assistant at the Department Communication and Marketing, Section Global Affairs, University Basel as Program Manager of the Global Perspectives Programme (GPP)
January 2013: Master of Arts (M.A.). Topic of Thesis: The Correspondence between the Writers Hans Grimm and August Winnig, 1926–1948. Utopias of conservative revolution, corporative order and new nobility.
2007–2013: Student Assistant at the History Department and the Department of German Philology of the University of Heidelberg
2005–2013: Studies of German Philology and History at the Georg-August-University Göttingen and the Ruprecht-Karls-University of Heidelberg
September 2017: Workshop, "Infrastructure and the Making of Urban Space: Critical Approaches", Leibniz-Zentrum Moderner Orient (ZMO), Berlin. Title: "Beyond the Master Plan. French Colonial Urbanism at the International Zone of Tangier in the 1930s".
November 2016: Annual Meeting of the Basel Graduate School of History, "Geschichte heute. Wissen, Akteure, Orte, Dinge». Title: «Housing the International. Der Leuchtturm am Kap Spartel, 1865–1958".
March 2016: Conference, "Security and Empire. Mechanics of Securitization in Imperial Spaces", Herder Institute for Historical Research on East Central Europe and University of Marburg. Title: "International Organizations as Inter-Imperial Actors? Negotiating Security at Tangier (Morocco), 1852–1914".
November 2014: First International Conference of the Quarantine Studies Network, Mediterranean under Quarantine, hosted by the Mediterranean Institute University of Malta. Title: "The Quarantine Station on Mogador Island in the 1890s".
October 2014: Basel History Master Class 2014: A Workshop with Dipesh Chakrabarty. Title: "Lighthouse, Abattoir, Disease Control. Shared Colonialism and International Administration in Tangier (Morocco), 1840–1956".
June 2014: GRAINES Summer School, The European City in Transformation: From the Early Modern Period to the Present, hosted by the University of Vienna. Title: "About Lighthouse, Abattoir and Epidemic Prevention. Global History Perspectives on the Internationalism in the City of Tangier (Morocco), 1840–1956".
Daniela Hettstedt, Lisa-Marie Zoller-Blundell, Global Histories of Taxation and State Finances Since the Late 19th Century. Conference of the Laureate of the 2016 International Research Award in Global History, 01.12.2016–03.12.2016 Basel, in: H-Soz-Kult, 07.02.2017.
Daniela Hettstedt, Beyond modernity. Transepochal perspectives on spaces, actors, and structures. 28.11.2014–29.11.2014, Basel, in: H-Soz-Kult, 13.03.2015.