Library
During the library's opening hours (09.00-12.00 and 14.00-17.00), it is open to the public. Guests must sign the visitors' list at the registry.
The Institute for European Global Studies's reference library contains up-to-date literature on Europe in a global context and on questions of European integration. The library is especially well equipped for the subject areas taught at the Institute for European Global Studies. These include European law, European politics, economic integration, philosophical and historical analyses of Europe, as well as the role of Europe in the age of globalization.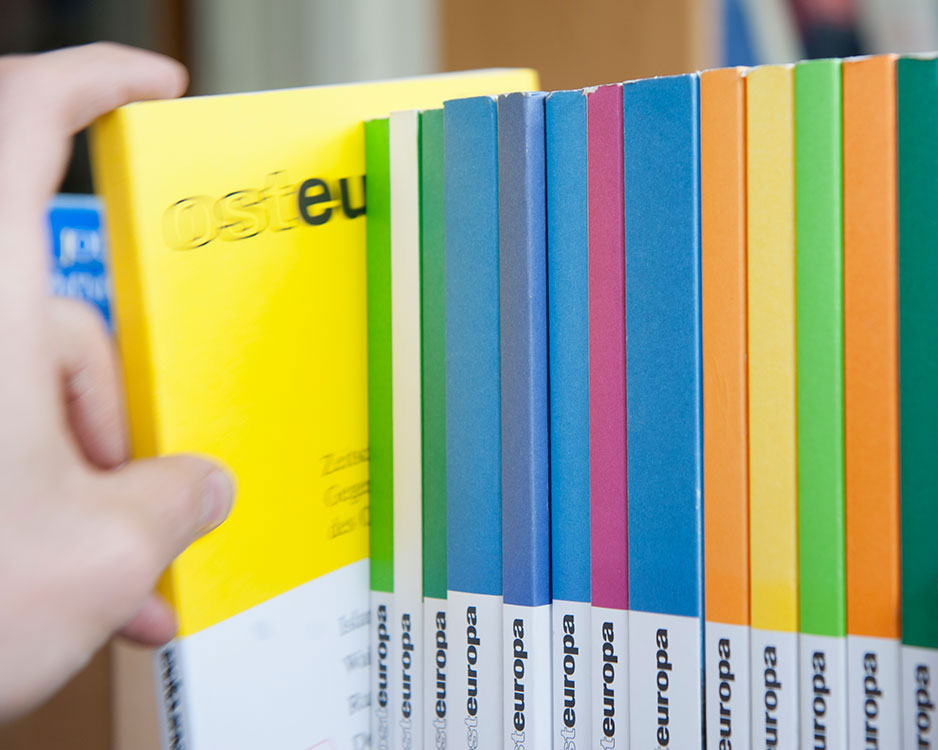 All items of the Institute's library are recorded in the search portal swisscovery. The library's reference holdings are to be used for research and teaching and can only be used inside of the library.
The library of the Institute for European Global Studies does not assist in loaning items from other libraries. For inter-library loans from Basel and elsewhere, please consult the University Library Basel.
Monographs are grouped according to the official subject classification of the EU.
Journals, series and working papers are ordered alphabetically. The shelfmarks consist of a J. (for journals) or a W. (for working papers) followed by a number.
The journal room has 10 quiet workspaces available to students and guests.
The EIB library is a reference library intended for research and education. Its resources may only be used in the library.
The library does not arrange for books or photocopies to be sent from other libraries. To order books or photocopies from other libraries, please contact the university library using this online order form here.
At the Institute for European Global Studies, staff and students of the University of Basel can access the internet through their valid VPN-account. Members of other educational institutions can connect to the internet via Eduroam.
Subject Areas