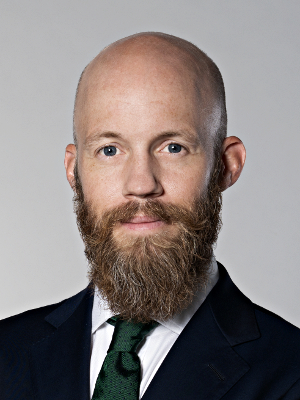 lic.iur. Mark-Anthony Schwestermann, Advokat
SNSF Fellow - Project: "Altersdiskriminierung im Arbeits- und Sozialversicherungsrecht"
Institute for European Global Studies,
University of Basel
Riehenstrasse 154
CH-4058 Basel
Office 00.018
Tel.: +41 (0)61 207 48 55
Labor Law and Social Security Law.
Working Title: «Welche rechtlichen Massnahmen sollte die Schweiz auf den Gebieten des privaten Arbeitsrechts und des Sozialversicherungsrechts ergreifen, um Altersdiskriminierung im Erwerbsleben zu bekämpfen? Eine rechtsvergleichende Betrachtung des Schweizer Rechts und des Rechts der Europäischen Union unter besonderer Berücksichtigung der Rechtsordnung eines Mitgliedstaats der Europäischen Union»
The project investigates, on the one hand, if Swiss labor law and social security law complies with its duties by virtue of international and constitutional law, preventing discrimination on the basis of age, reducing old-age poverty and setting incentives to remain in the labor force. On the other hand, Swiss law and EU law as well as its implementation by one member state will be compared.
Education

2002-2007: Studies of Law at the University of Basel
2005: Participation at the «12th Annual Willem C. Vis International Commercial Arbitration Moot» winning the following awards:
Honourable Mention in the Werner Melis Award for the best Memorandum for Respondent
Honourable Mention in the Pieter Sanders Award best memorandum for Claimant
December 2007: lic.iur. University of Basel
2009: Admission as a lawyer
2015/2016: CAS Personal Liability and Insurance Law, IRP-HSG
2019/2020: Course to become a Bar-certified Specialist in Labor Law, Swiss Bar Association

Professional Experience

since 2009: Working as a lawyer for various business law firms in the Basel area as well as legal expenses insurances
since December 2019: Assistant at the Institute for European Global Studies
Mark-Anthony Schwestermann / Christa Tobler, Altersdiskriminierung bei medizinischer Ressourcenknappheit?, Rechtliche Überlegungen zur Rolle des Alters in den Triagerichtlinien für die COVID-19-Pandemie, in: Jusletter 14. April 2020.
Absetzung eines Willensvollstreckers als vermögensrechtliche Streitigkeit; Streitwertbestimmung, Besprechung des Entscheids BGer 5A_395/2010 vom 2. Oktober 2010, ius.focus, Helbing Lichtenhahn, Basel, Juni 2011, Heft 6, S. 15, Nr. 150.
Verletzung des rechtlichen Gehörs; unverzügliche Rüge, Besprechung des Entscheids Obergericht LU, 11 09 91, 4. August 2009, ius.focus, Helbing Lichtenhahn, Basel, Januar 2011, Heft 1, S. 16, Nr. 17.
Rechtsschutzinteresse bei vorsorglicher Beweisabnahme, Besprechung des Entscheids Kantonsgericht SG, RZ.2009.4, 16. März 2009, ius.focus, Helbing Lichtenhahn, Basel November 2010, Heft 11, S. 15, Nr. 286.
Nicht wiedergutzumachender Nachteil aufgrund einer Verfahrenssistierung, Besprechung des Entscheids Kassationsgericht ZH, AA080030/U/mum, 10. März 2009, ius.focus, Helbing Lichtenhahn, Basel, August 2010, Heft 8, S. 16-17, Nr. 207.