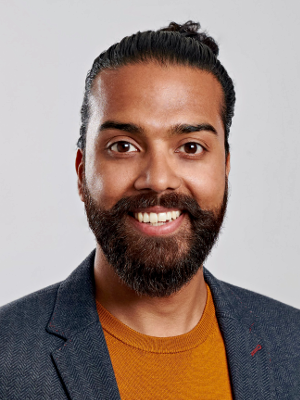 Shrey Kapoor, M.A.
Research Fellow
Institute for European Global Studies,
University of Basel
Riehenstrasse 154
CH-4058 Basel
Urban dispossession and resettlement in India
Theories of violence and hegemony
Neoliberal nationalism and authoritarian populism in a postcolonial world
Interdisciplinary research designs
I study the articulations of militant nationalism and urban dispossession in India from the perspective of those compelled to make life at the margins of the city. My research primarily engages with theories of violence and critical urbanism and rests on a multi-scalar ethnography primarily conducted in Ahmedabad, Gujarat. Through my work, I aim to highlight how the experiences, memories, and practices of supposed 'surplus populations' both constitute and potentially undermine the hegemony of neoliberal nationalism in India.
Since 2019: Visiting lecturer and research assistant at the Institute for European Global Studies
Since 2016: PhD Candidate in Development Sociology at Cornell University
Dissertation project: "The Violence of Dispossession: Investigating BJP Hegemony in Gujarat"
2013-2015: MA International Affairs, University of St. Gallen
Master's Thesis: "Rural Collective Action Organizations in India - Sustainability and Social impact"
2012-2013: MA International Development (South Asia Concentration), Sciences Po Paris
2008-2012: BA International Affairs, University of St. Gallen
Bachelor's Thesis: "The development of the discourse on the 'West' in the Islamic world: A discourse analysis based on English-language Arab newspaper articles"
Zinda, J. A., & Kapoor, S. (2019). Metabolic fractures: How household livelihood practices differentiate agricultural input use in southwest China. Journal of Rural Studies, 71, 1-12.
Lietha, V. & Kapoor, S. (2011). Book Review: Crouching Dragon, Hidden Tiger: Can China and India Dominate the West? By Prem Shankar Jha. Aussenwirtschaft, 66(1).
Lietha, V. & Kapoor, S. (2010). Book Review: Serving Whose interests? The Political Economy of Trade in Services Agreements. By Jane Kelsey. Aussenwirtschaft, 65(2).