/ Weitere
Teresa Pullano and Angelo Mastrandrea Contribute to E-Book on the Impacts of the Coronavirus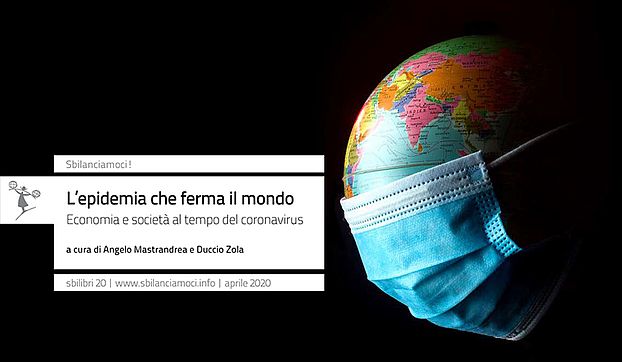 The Italian online magazine Sbilanciamoci.info has published a new e-book on the impacts of the Coronavirus. Among the contributions is a chapter by Teresa Pullano and Angelo Mastrandrea on Covid-19's effects on our liberties. In their text, they caution citizens not to give in to fear but to re-affirm political spaces as spheres of collective freedom.
The e-book, titled "L'epidemia che ferma il mondo: Economia e società al tempo del coronavirus" ("The Epidemic that Stops the World: Economy and Society in the Time of the Coronavirus") was published in April 2020 by the Italian web-magazine Sbilanciamoci.info. It is available for free online. All contributions are in Italian.
Sbilanciamoci.info is a platform dedicated to promoting research, information, and debate on political and economic questions.
Teresa Pullano is Assistant Professor of European Global Studies at the Institute for European Global Studies of the University of Basel. She specializes in interpretations of the European Union as a process of statehood and territorial restructuring at the continental level. Furthermore, she is interested in the European Union's processes and norms of transnational governance from the perspective of their connections to theories and experiences coming from the "outside" of Europe.
Angelo Mastrandrea is an Italian journalist who writes for different publications, including il manifesto, Internazionale and Sbilanciamoci.info.
Further Information: