/ Research
Working Lunch with Visiting Fellows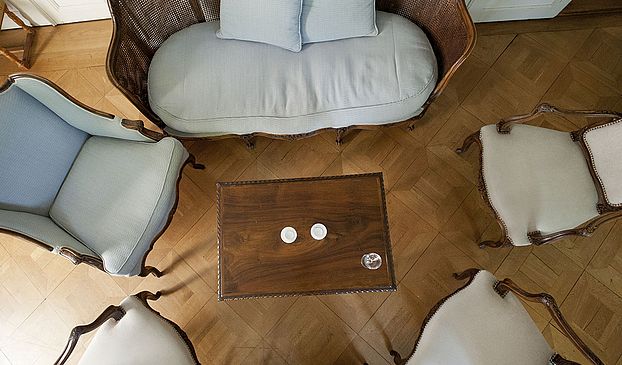 On Tuesday, February 25, 2014, at 12 pm, the Institute for European Global Studies invited to a Working Lunch with Visiting Fellows. This time, the scientific input was provided by Prof. Madeleine Herren-Oesch. Dr. Isabella Löhr was the chair of the event.
The historian Prof. Dr. Madeleine Herren-Oesch is the director of the Institute for European Global Studies. Her research interests include the historical and interdisciplinary research on Europe and its extension to Global History. She examined, for example, networks in European foreign policy, the development of transboundary networks and international societies as well as migration processes. With her publications on the processes of culture and knowledge transfer and about the history of international relations and organisations, she contributed to the establishment of theories and methods of transculturality in cultural studies.
Working lunches are a new platform for communication initiated by Prof. Madeleine Herren-Oesch. They provide visiting fellows with a forum to present their research and to exchange ideas in a relaxed atmosphere.
Please register at europa@clutterunibas.ch, if you would like to participate in the event.