/ Info
"EU Research" Publishes Article on Philippe Major and Ralph Weber's Work on Modern Confucianism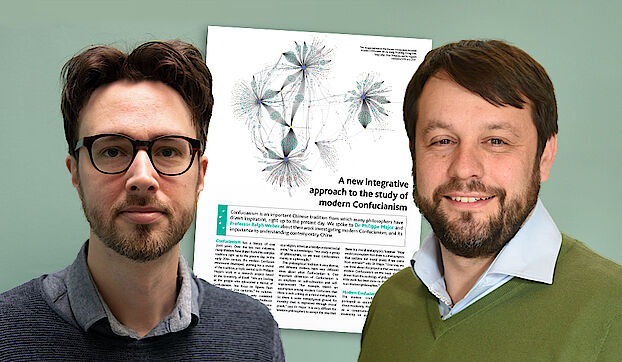 How can the study of modern Confucianism and its practitioners deepen our understanding of non-Western philosophy? And in what ways does it help to comprehend contemporary China? In an article in the magazine "EU Research," Philippe Major and Ralph Weber elaborate on the significance of the work they are doing in the SNSF-funded research project "The Exterior of Philosophy: On the Practice of New Confucianism." The article was published in the magazine's autumn 2022 issue.
Philippe Major is a postdoctoral researcher in the SNSF-funded project The Exterior of Philosophy at the at the Institute for European Global Studies. His work focuses on modern Confucianism, textual authority, and epistemic hegemony.
Ralph Weber is Associate Professor of European Global Studies at the Institute for European Global Studies. He specializes in Political Theory, Chinese Politics, and modern Confucianism. Currently, he is the Chair of the Section on Political Theory in the Swiss Political Science Association.
Further Information: